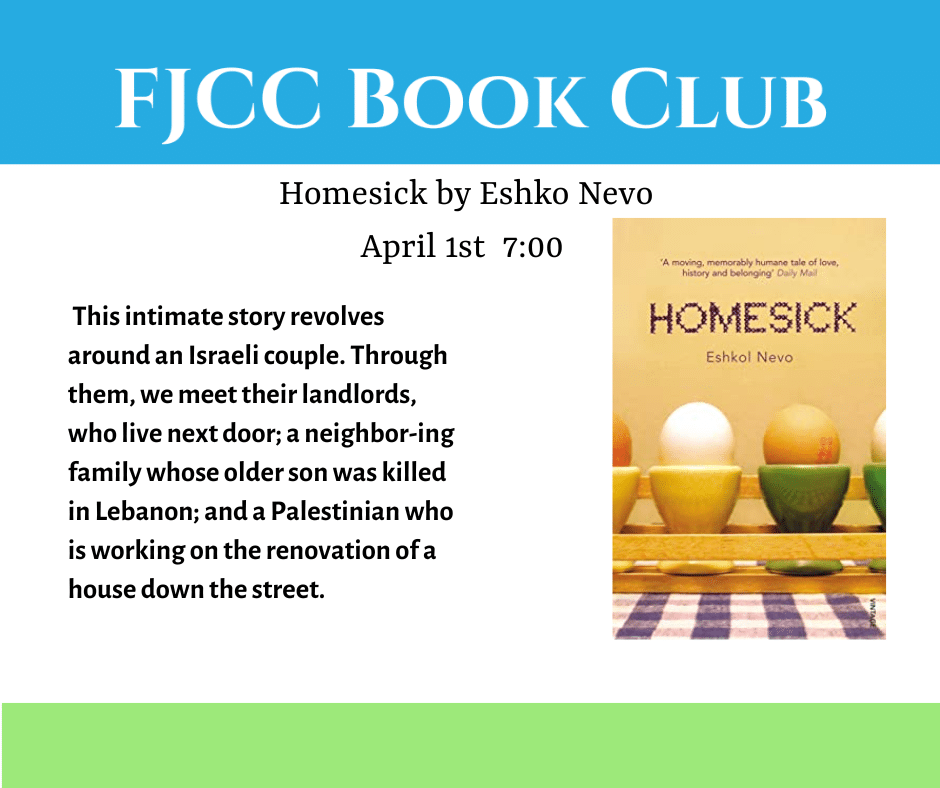 Book Club – April 2024
On April 1 at 7:00 pm, the FJCC Book Club will meet to discuss "Homesick" by Eshko Nevo. This is an intimate story revolving around an Israeli couple, their landlord, a neighboring family whose older son was killed in Lebanon, and a Palestinian who is renovating a house down the street.
For more information, contact Adah Radzin or the FJCC office.