Download this month's FJCC Newsletter!
Your source for monthly announcements and what's happening in the community.
Candle lighting: 5:17 pm on Friday, February 19th
This week's Torah portion is Parashat Terumah
Havdalah (42 min): 6:18 pm on Saturday, February 20th
Service Times
ttps://bit.ly/2RrL0w5 
7:30 pm Friday evening Kabbalat Shabbat 
9:15 am Saturday Shabbat morning
6:30 pm Havdalah Saturday evening (varies with sunset)
9:00 am Sunday Sunday Minyan
The Rabbi's Adult Ed Class has a new link. https://us02web.zoom.us/j/87814118387
SIGN UP FOR SERVICES IN THE SANCTUARY
To attend Shabbat services in person, in the sanctuary, you must pre-register if you will be joining this week for Friday night or Saturday morning services.  
Please download and complete forms for in-person services, which must be emailed back to the office no later than Thursday at 5:00 pm. 
Please email if you have any questions: office@flemingtonjcc.org
A note from the office:
The best way to reach the office is via email. 
While the synagogue building remains closed, there will be office hours on Tuesday, Thursday and Friday 9-4, by appointment only.  
A mask must be worn and social distance respected at all times.   Please, do not randomly go to the synagogue!  
We can do everything we need to do over email, the phone or Internet.
Everyone – stay safe and stay healthy.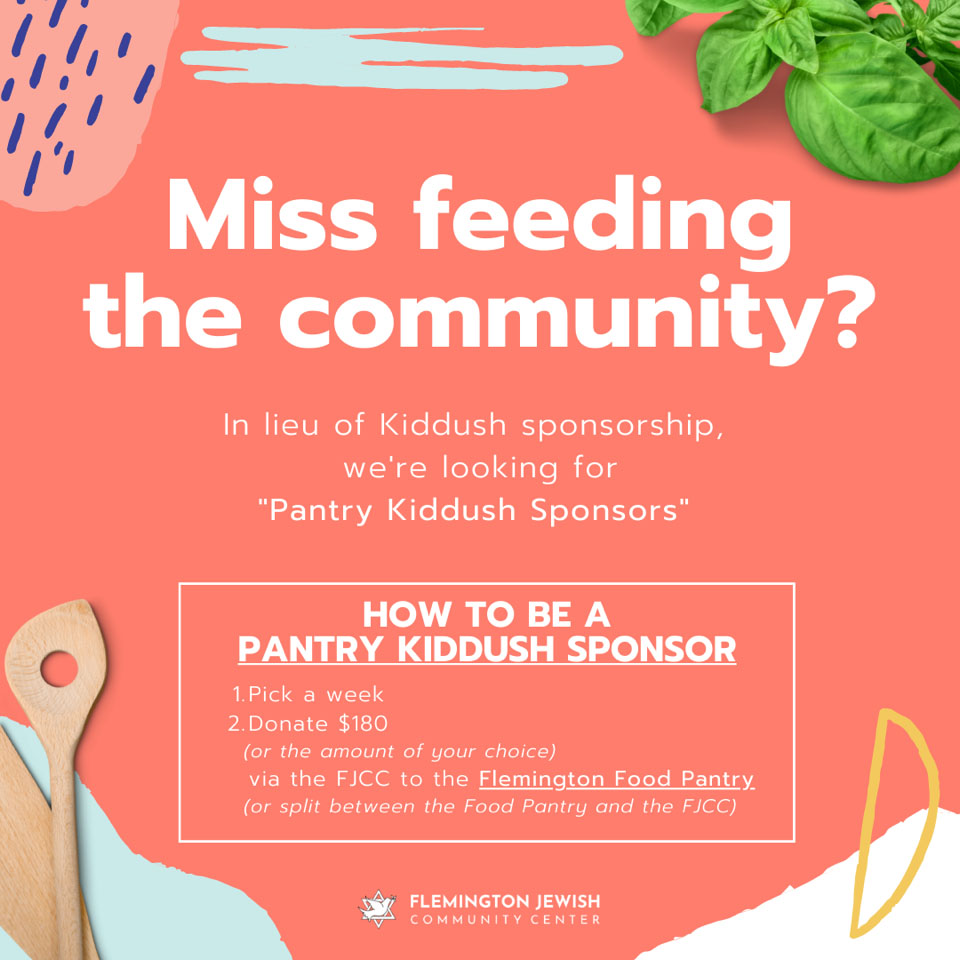 How to be a Pantry Kiddush Sponsor:
Pick a Shabbat
Donate $180 (or the amount of your choice) to sponsor your "kiddush" via the FJCC to the Flemington Food Pantry (or split between the Food Pantry and the FJCC)
Your sponsorship will be listed in News & Notes the week of your "kiddush" and announced during Bima Announcements to celebrate, to remember, just because!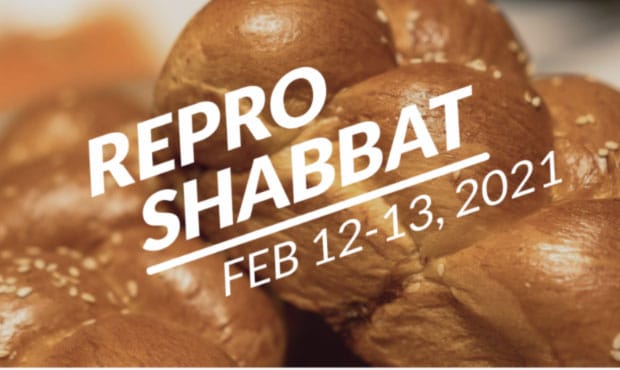 Reproductive Rights Shabbat: Feb 12-13
Repro Shabbat is an opportunity for our community to celebrate the critical importance of reproductive health access, reproductive rights, and reproductive justice, and to learn more about Judaism's approach to these issues.
Sponsored by the National Council of Jewish Women,the goal is to use this Shabbat to raise awareness of reproductive rights and current attempts to undermine them. Parshat Mishpatim, which we read on February 13, contains the only verse that addresses the status of a fetus; we will discuss that and also review Jewish approaches to abortion. Please join us after as well, when we will have a presentation by Stacey Feldman of Planned Parenthood Action Fund of NJ, who will discuss the current state of reproductive rights, and what we might expect in the future.