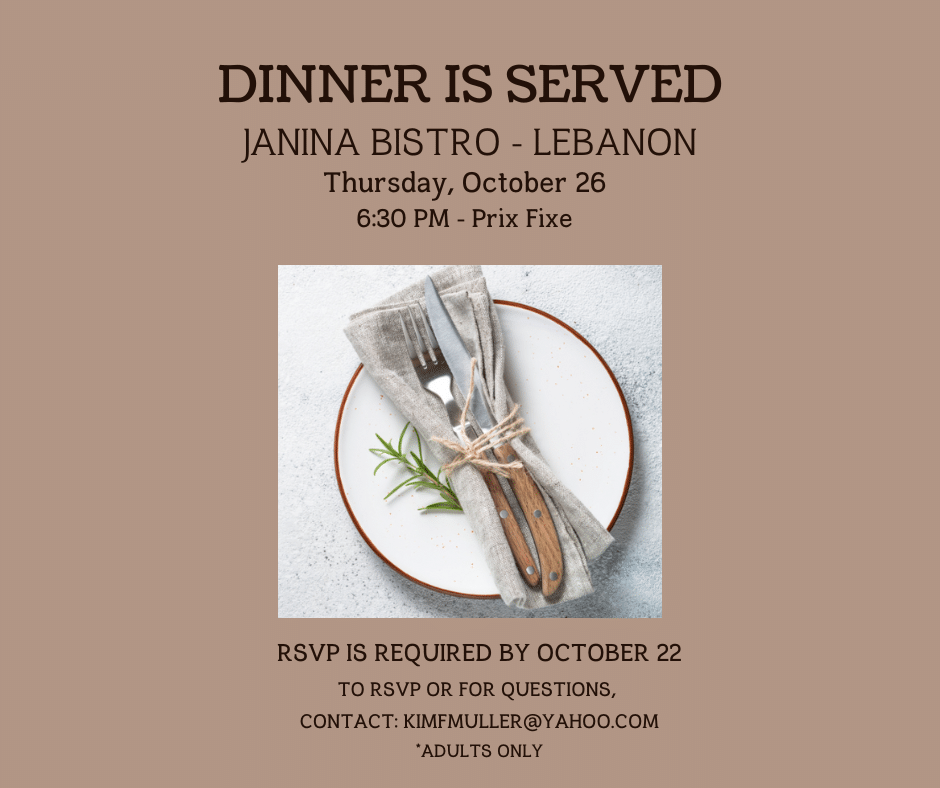 Dinner is Served
The FJCC Center Series is proud to reprise our very successful event, Dinner is Served! This month, we will gather at Janina Bistro in Whitehouse Station on October 26th at 6:30 pm to enjoy dinner and the company of our fellow congregants. Although the future restaurants have not all been identified just yet, the 2023-2024 dates for Dinner is Served are as follows:
October 26, 2023
November 26, 2023
December 13, 2023 for Chanukah Dinner
December 17, 2023 for Fiddler on the Roof and Dinner is Served
January 14, 2024
February 3, 2024
March 10, 2024
April 30, 2024 for Post Passover Pizza
May 9, 2024
Reservations and payment must be made in advance by contacting Kim Muller.