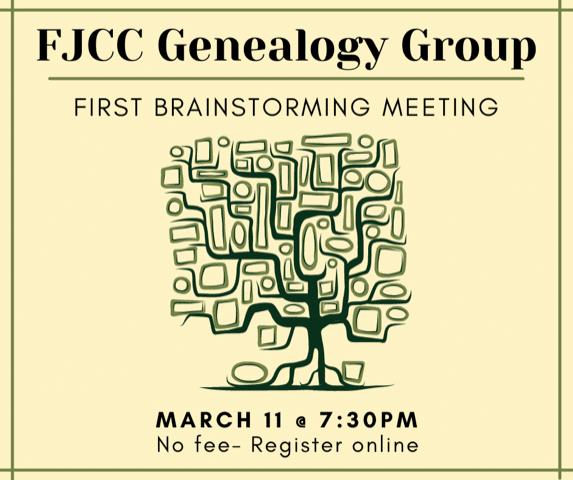 FJCC Genealogy Group: Brainstorming Meeting
We are starting an FJCC Genealogy Group.  We will probably have meetings to chat among ourselves, invite speakers, disseminate info on upcoming webinars etc.  The group is intended for members who have done genealogy work in the past and those completely new to it — we will learn from one another.
The first meeting will be a brainstorming session on March 11 at 7:30 pm.
Registration coming soon.