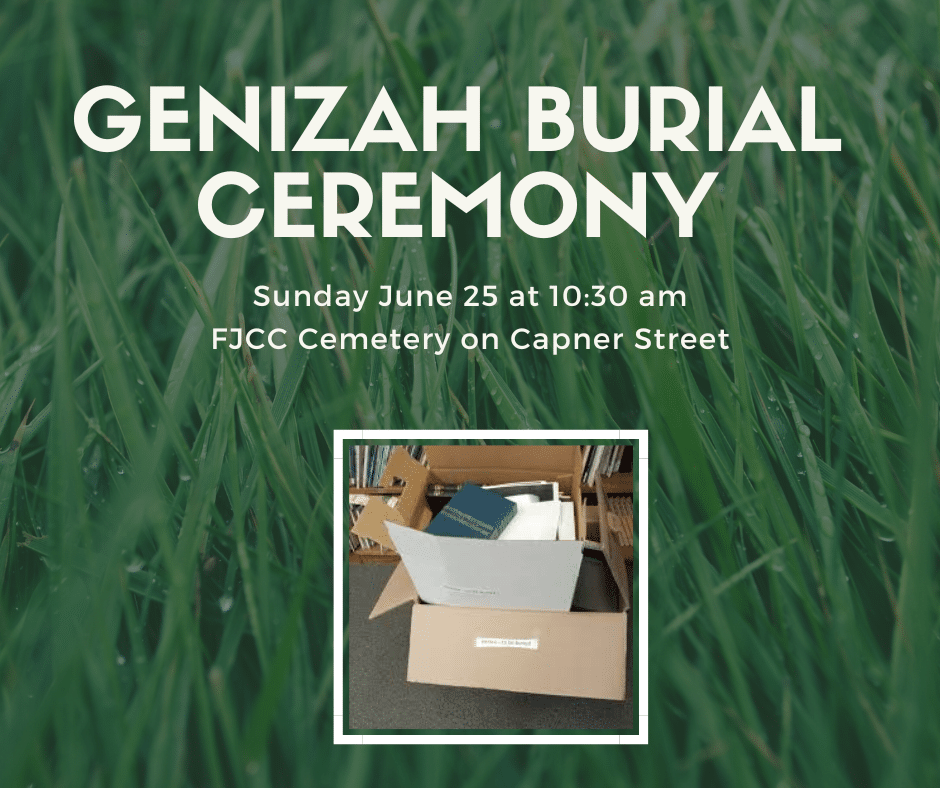 Genizah Burial Ceremony
Genizah is the term used to describe the place where sacred writings are stored that have been damaged or become too old to be of use. In Hebrew, such documents are often called Shaymos, "names (of God)," since they contain the holiest name of God. Hebrew texts with the holiest (four-letter) name of God (called the tetragrammaton) may not be thrown out. These documents must be kept in a Genizah. When the Genizah is so full that it cannot take any more of these texts, the only option is to bury what is in the Genizah.
The FJCC will be burying what is in our Genizah on Sunday June 25 at 10:30 am. If you can help carry some of the material to the cemetery, come to the FJCC about 10:15. Otherwise, we will gather at the FJCC cemetery on Capner Street at 10:30 to start the ceremony.