Center Series & Social Programs
At the FJCC, there are many ways to get involved. Come to services, assist in the office, plan a program, attend a social program … and more.

Center Series
Thanks to generous underwriting by the Moskovitz-Fellin Charitable Fund, the Flemington Jewish Community Center offers a broad variety of educational, social, and entertaining events for kids to adults through its Center Series programming.
FJCC Sisterhood
The FJCC Sisterhood is an organization of women from all stages of life. We are mothers, wives, sisters, daughters and friends.
During these difficult times we need Community. Sisterhood provides camaraderie, support and cultural outlets for its members and the congregation as a whole.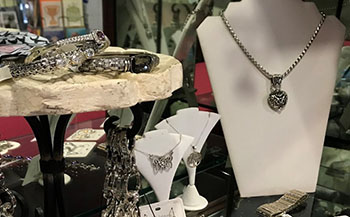 The FJCC Gift Shop
Enhancing a mitzvah through beauty is called "Hiddur Mitzvah".
Please come visit us! We have everything you need to enhance your celebration of the holidays and throughout the year. Beautiful holiday items are now available.
FJCC Men's Club
The FJCC Men's Club has planned a series of fun activities that add to the educational and social activities at the FJCC. We have regular poker nights, scotch tasting, movie nights, NCAA college basketball bracket challenges, sangria and BBQ with the Sisterhood, cooking classes, hiking, indoor and outdoor golf outings, Pizza and beer nights, trip to the gun range and much more. To learn more, please contact the office at office@flemingtonjcc.org and we hope to see you at our next event.

Chess for All
We are proud to announce the newly formed FJCC Chess Club. Email Seymour Mondshein gurusy@hotmail.com for more information. Please join us!
Book Club
The Book Club meets every six weeks on Mondays at 7PM to discuss a book they have read. The books are chosen by the members and have a connection to Jewish life. The meetings are informal and open to anyone who is interested in joining. Occasionally JBC authors are invited to speak to the group and talk about their book that we have read. Precovid we have met in the synagogue social hall and enjoyed snacks during the meeting. This year all meetings have been on Zoom.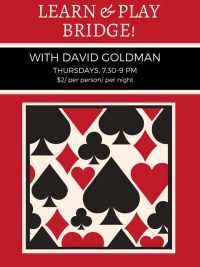 Learn and Play Bridge
David Goldman teaches runs "learn and play" sessions of Bridge!
Contact David Goldman for more information or to request a virtual event.
Community Action
Community involvement is central to our membership!  to see a list of our Community Action programs including Family Promise, Blood Drives, and more!